Velocity Dance/ Drill Team Website
Dance I-IV
The LASA Dance class is a great way to make new friends that also love to dance while finding time to have fun, learn new skills, and move and groove within the school day! We welcome beginners to experienced dancers to join our Dance class and will have guest teachers and performance opportunities throughout the year. 
Students in Dance I will learn basic techniques for all types of dance, with a specific focus on ballet, jazz, social dance, and precision dance. Students also have the opportunity to choreograph using both learned techniques and their own personal dance experiences.
Dance II-IV is a continuation of Dance I, in which more techniques are developed and the basics are further refined, with a greater focus on a student choreography. There may be a performance opportunity at the end of each semester for parents and peers where dance students are able to display the results of their hard work and creativity.ink >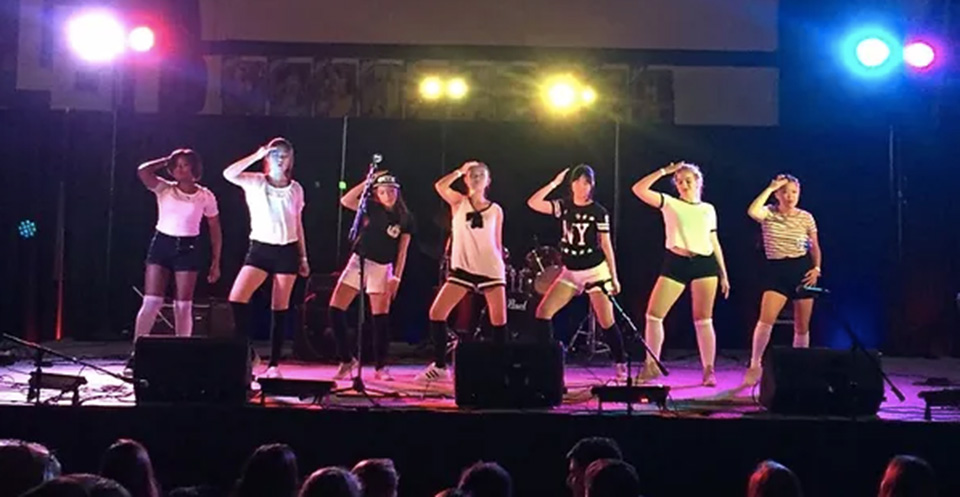 Drill Team
The Velocity Dance Team is the Varsity Drill Team for the Liberal Arts and Science Academy. This team specializes in many dance genres including (but not limited to): jazz, contemporary, hip hop, pom, and kick. We will also continuously develop other foundational techniques like modern and ballet while appreciating many other diverse forms of dance expression. 
Furthermore, you will have the opportunity to build lifelong friendships, become strong leaders of the team and LASA campus, and most importantly, have FUN throughout your high school experience! Our performances include (but are not limited to): 
Summer Camps
Varsity Football Game Halftime
Pep Rallies
Winter Show
Competition (local, state, or national)
School and Community Events
Spring Show
You will connect with your teammates throughout the year at various socials such as squad and big reveal, team potlucks, holiday parties, fundraisers, community service, banquet, and more!
Our mission as a team is to heighten school spirit through the art of dance, build upon our dance education through commitment, collaboration, hard work, and leadership as a team and individually. We will support one another as family, and celebrate the joys of dance, everyday! We will work to highlight the unique talents of each member and continuously move with the times to create an innovative and safe space for dance, leadership, and friendship.
Schedule
TBD
Flyers & Forms
TBD