Desktop/ computers/ mobile browser
APP
Get the App in the App Store (Apple) or Android Play Store:  
Student Grades
To View Student's Grades in the Frontline TEAMS system, login to portal.austinisd.org; then click on the TEAMS tile. You will be asked to login again.
Via the App, login into the app and then select Student (click on the Student's name), then "Report Cards".
How grades are calculated each semester in AISD: All AISD high schools will calculate grades on a 40/40/20. That means each 9-weeks is worth 40% of the student's total semester grade and the semester exam (often called the semester final) will be worth 20% of the grade.
Course Schedule
On the App (Frontline/Teams) or in desktop mode in Frontline SIS Tile (where the grades are), there will be a tab/menu that says schedule.
S1 are Fall semester classes

S2 are Spring semester classes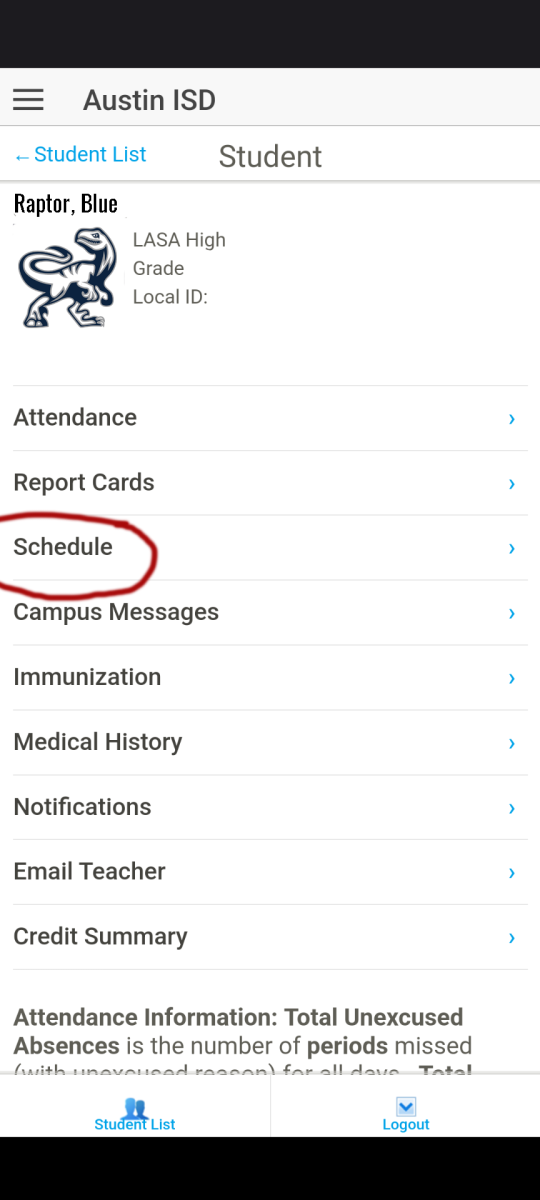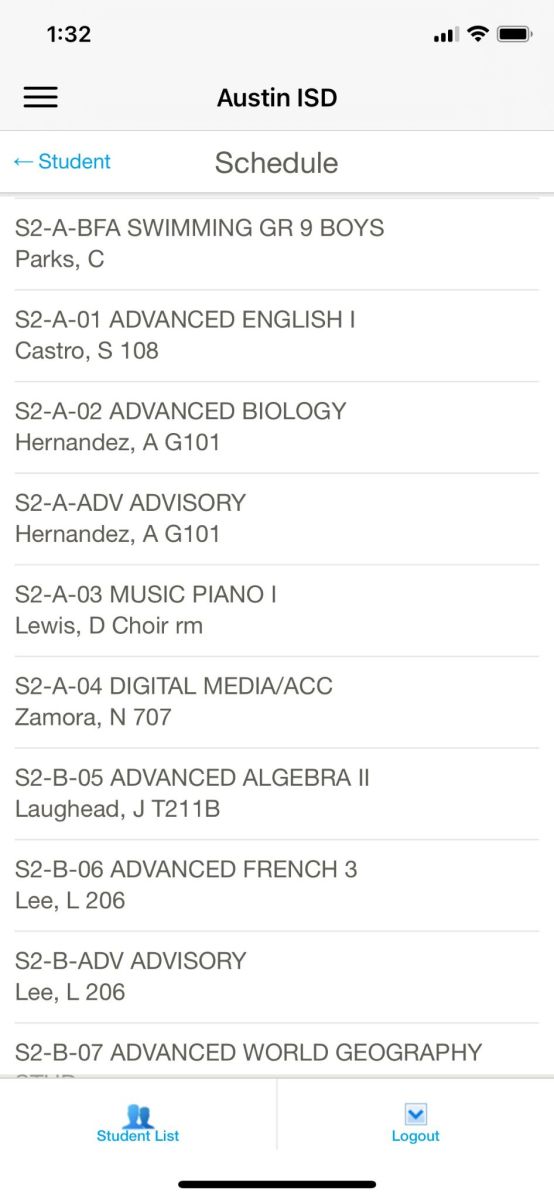 Report Cards & Progress Reports
On a computer: To View Student's Previous Grading Period's Report Card and/or Progress Reports, login to portal.austinisd.org; then click on the STUDENT DOCUMENTATION tile.
On App: This is not currently available on the Frontline (Teams) App.