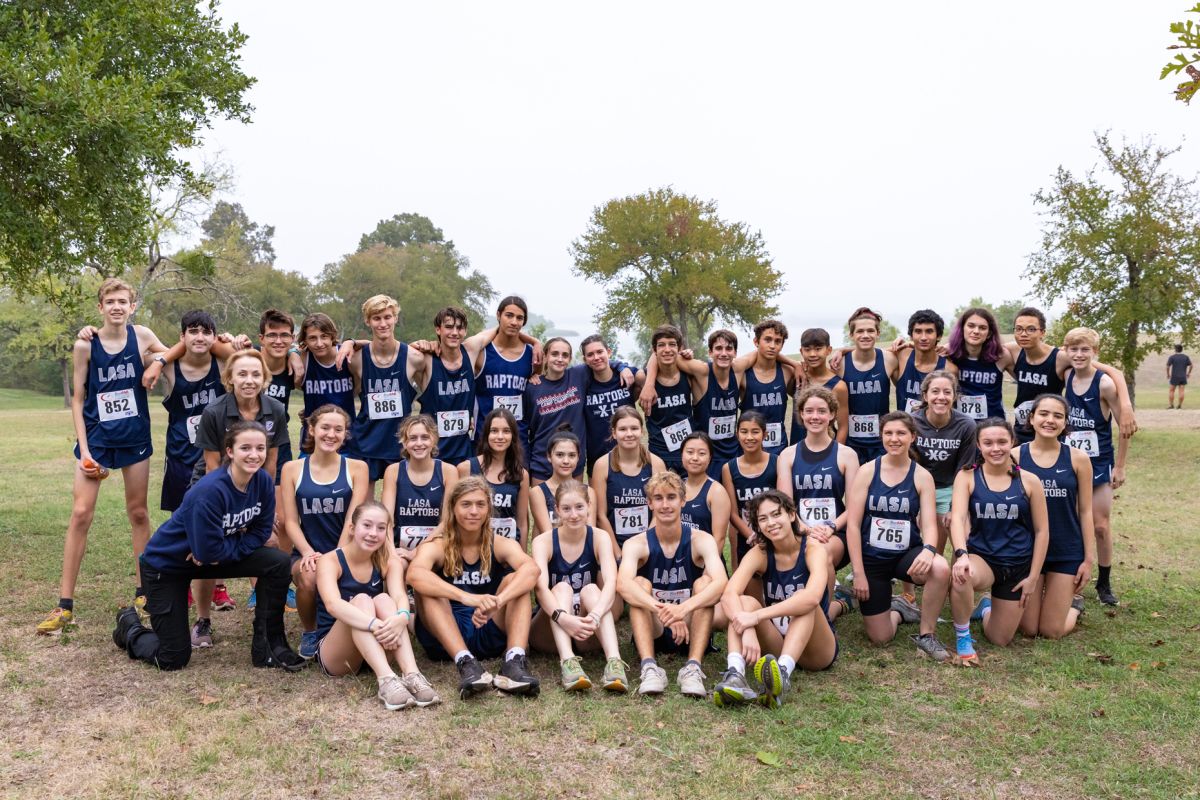 The 80 members of the LASA Cross Country Team have been working out every morning before school at 6:00 a.m. Their hard work paid off on Thursday, October 12, 2023 at the District Cross Country Championship Meet. The LASA Boys and Girls Varsity and JV Teams swept District competition, claiming first place in all divisions! LASA dominated in the Varsity Girls race as senior captain Sheridan Wallace placed first overall, followed by junior Tessa Cook in second, with Sydney Jones, Eleanora Mason, Sydney Condron, Erika Torii-Karch, and Leo Hayden crossing the line in 4th, 5th, 6th, 7th, and 9th respectively. Sophomore Beatrice Klein led her LASA teammates to victory in the JV Girls race. These athletes will be representing LASA in regional competition in Huntsville on October 23rd. 
The LASA Varsity Boys also scored emphatic District wins on Thursday. Freshmen Liam Brandyberry and Joaquín Gonzalez took 2nd and 3rd place in the Boys Varsity race, followed by senior captain Vance Mader in 4th. Hugo Radjef, James Rindfuss, Cruz Alcorta, and Oliver Wells rounded out the winning varsity squad. They will be representing LASA at Regionals along with freshman John Wilson who placed first in the Boys JV race.
Congratulations, Raptors!